Innosight
Innosight, cofounded in 2000 by Clayton Christensen and Mark W. Johnson, is a strategy and innovation consulting firm with more than a decade of experience helping organizations to navigate disruptive change and to unlock innovation potential to achieve transformational growth.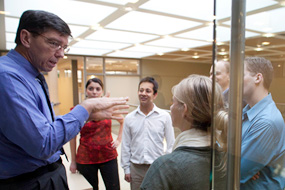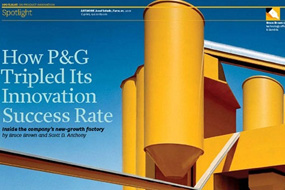 Since its founding over a decade ago, Innosight has been collaborating with leading companies to devise new growth strategies, build innovation capabilities, design new business models, and create disruptive new products and services that can improve people's lives.  Innosight has a deep understanding of the patterns of successful innovation, developed through rigorous research and fieldwork across a variety of industries and business types.
Developing innovation capabilities is essential for long-term and sustainable growth that serves multiple stakeholders—shareholders, employees, consumers, and society at large, and Innosight is uniquely able to help organizations address this critical need. Innosight's thought leadership can be found in dozens of books, HBR articles, and other content that break new ground in innovation strategy.
Innosight has worked with more than 1/3 of the Fortune 50 across a variety of industries, including clients such as Syngenta, General Motors, Medtronic, and Johnson & Johnson.  Its work with Procter & Gamble was recently detailed in a Harvard Business Review article about how Innosight helped the company triple its innovation success rate.
Innosight is based in Lexington, Massachusetts, with additional offices in Singapore and India.