Biography
Clayton Christensen wears many hats in his life: professor, author, entrepreneur, missionary, husband, and father.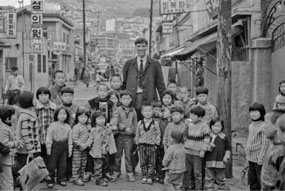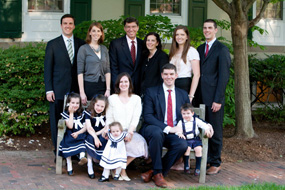 Clayton Christensen is the Kim B. Clark Professor of Business Administration at the Harvard Business School, where he teaches one of the most popular elective classes for second year students, Building and Sustaining a Successful Enterprise. He is regarded as one of the world's top experts on innovation and growth and his ideas have been widely used in industries and organizations throughout the world. A 2011 cover story in Forbes magazine noted that ''Everyday business leaders call him or make the pilgrimage to his office in Boston, Mass. to get advice or thank him for his ideas.'' In 2011 in a poll of thousands of executives, consultants and business school professors, Christensen was named as the most influential business thinker in the world.
Born in Salt Lake City, Utah, Clay worked as a missionary for his church in the Republic of Korea from 1971 to 1973, where he learned to speak fluent Korean. He continues to serve in his church in as many ways as he can.
Professor Clayton received his B.A. in economics, summa cum laude, from Brigham Young University and an M.Phil. in applied econometrics from Oxford University, where he studied as a Rhodes Scholar. He subsequently received an MBA with High Distinction from the Harvard Business School in 1979, graduating as a George F. Baker Scholar. In 1982 Professor Christensen was named a White House Fellow, and served as assistant to U.S. Transportation Secretaries Drew Lewis and Elizabeth Dole. He was awarded his DBA from the Harvard Business School in 1992, and became a faculty member there the same year, eventually receiving full professorship with tenure in 1998. He holds five honorary doctorates and an honorary chaired professorship at the Tsinghua University in Taiwan.
Prior to his academic career, Clayton worked as a management consultant with BCG in their Boston office and helped co-found Ceramics Process Systems, a Massachusetts-based advanced materials company. He has subsequently helped establish many other successful enterprises, including the innovation consulting firm Innosight, the public policy think tank Innosight Institute, and the investment firm Rose Park Advisors.
Clay is the best-selling author of nine books and more than a hundred articles. His first book, The Innovator's Dilemma received the Global Business Book Award as the best business book of the year (1997); and in 2011 The Economist named it as one of the six most important books about business ever written. His other articles and books have received the Abernathy, Newcomen, James Madison, and Circle Prizes. Clay is a five-time recipient of the McKinsey Award, given each year to the two best articles published in the Harvard Business Review; and has received the Lifetime Achievement Award from the Tribeca Films Festival (2010).
Clay has served on the Boy Scouts of America for 25 years as a scoutmaster, cubmaster, den leader, troop and pack committee chairman. He and his wife Christine live in Belmont, Massachusetts. They are the parents of five children and grandparents to seven grandchildren.
Why I Belong and Why I Believe (pdf)
For an extended biography, see Clayton M. Christensen.